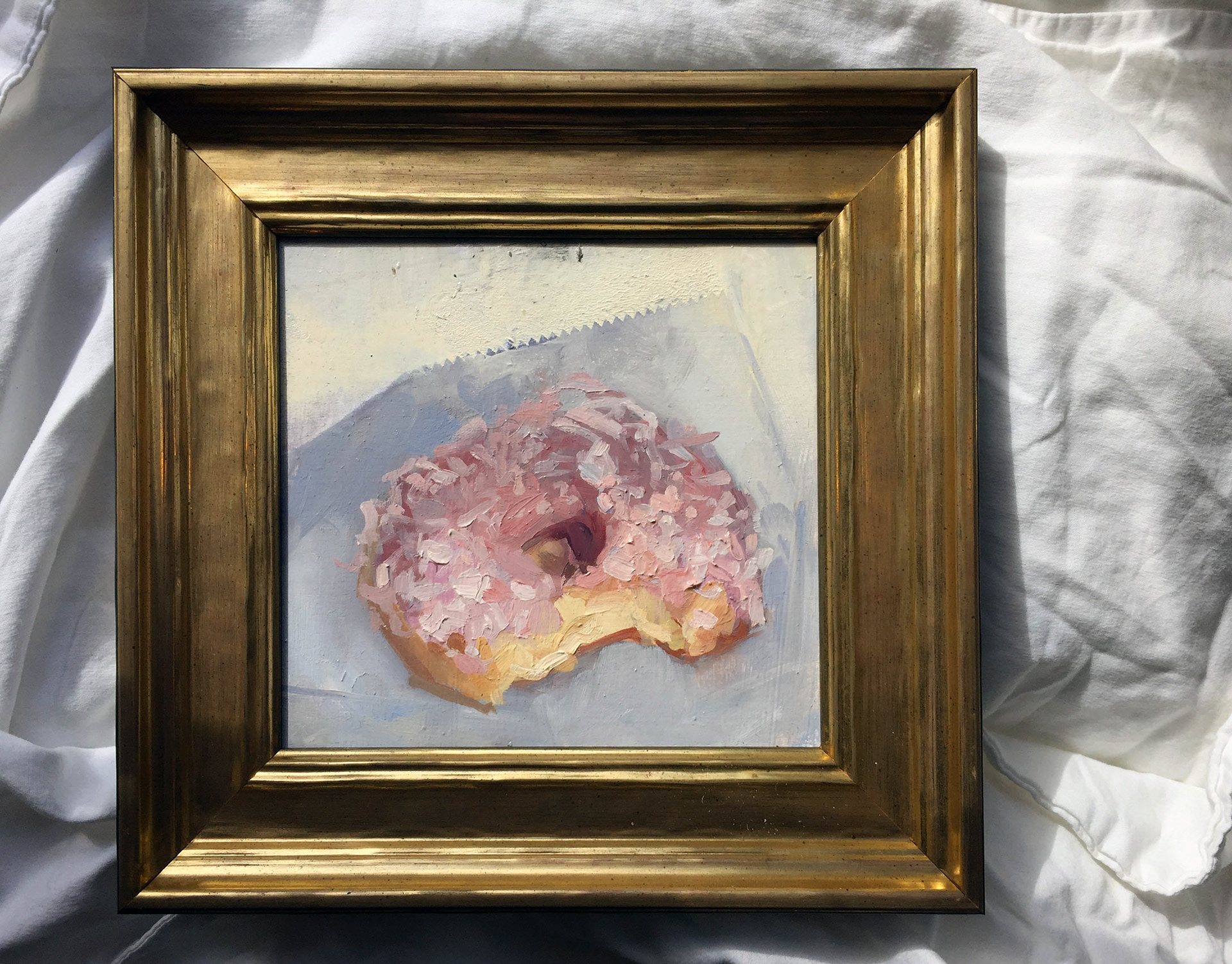 Sugar Shack Donut | Composition in Pink and Cold
Oil on board, 6 1/2" x 5 1/2" (size without frame)
This painting is thick with texture with delicious strokes.  I learn as much painting these little sweets as I do with any portrait commission.  
I paint directly from life, usually life size, and with very high quality oil paint.  I enjoy setting up my subject directly in front of me as close to my easel as possible.  Painting in the same light that bathes my subject makes it easier to see the color and tone.  The word on the street is that these tips came directly from John Singer Sargent's mouth.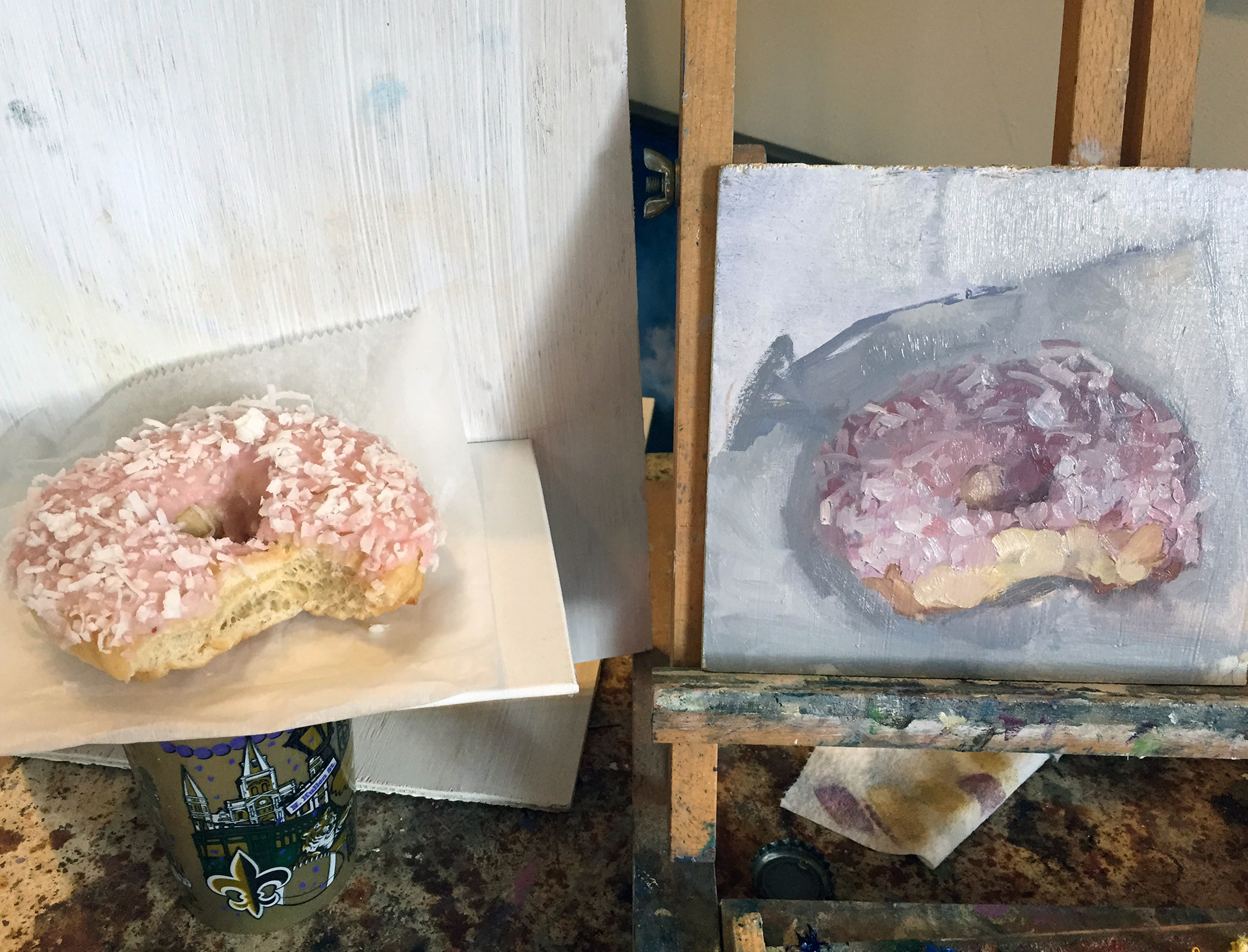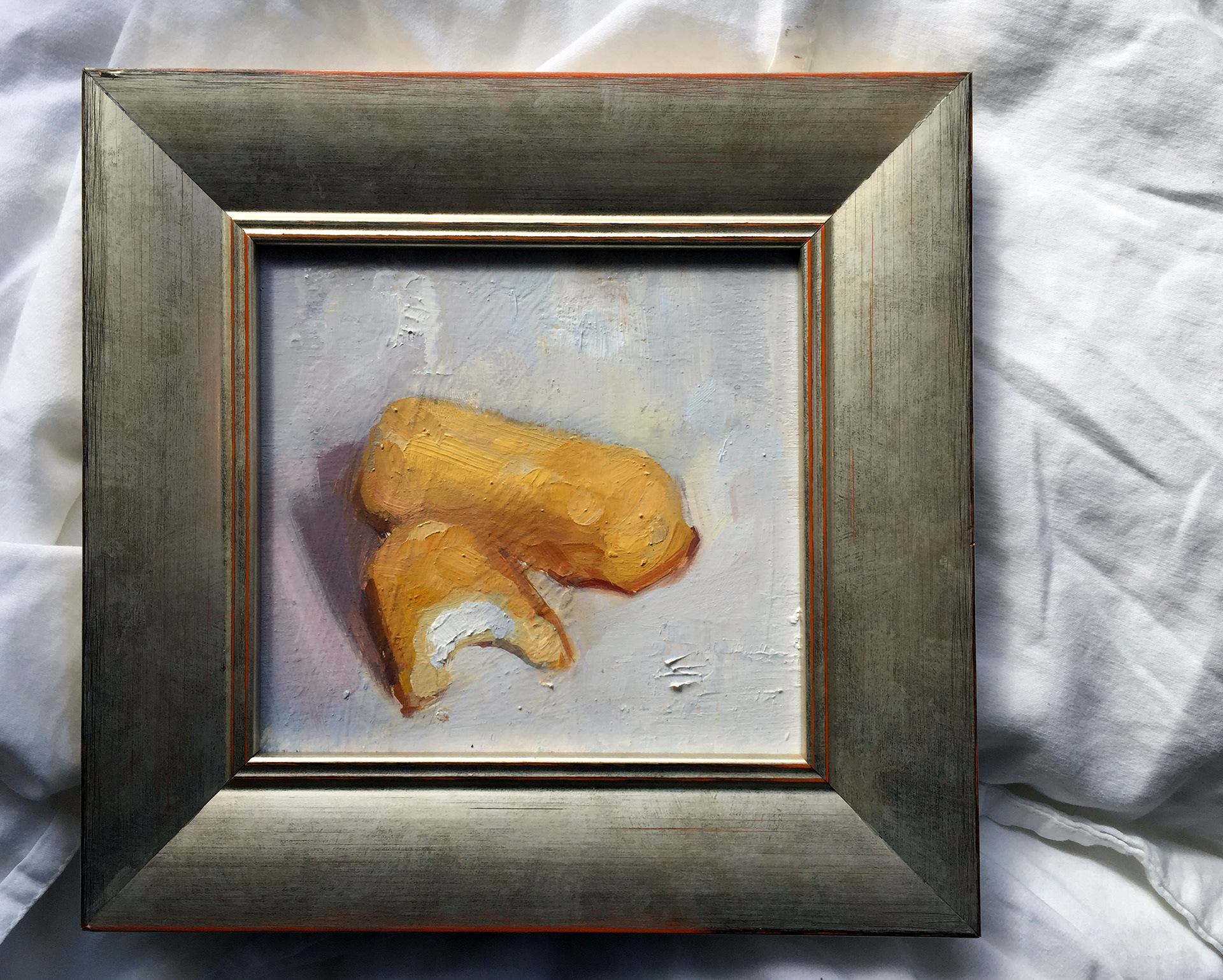 Twinkies | Composition in Gold and Cold
Oil on board, 6" x 5 1/2" (size without frame)
This painting is heavy with color and bold strokes.   It is always fun to thickly lay the cream just where it needs to be.   I am so glad that Twinkies are still being made.