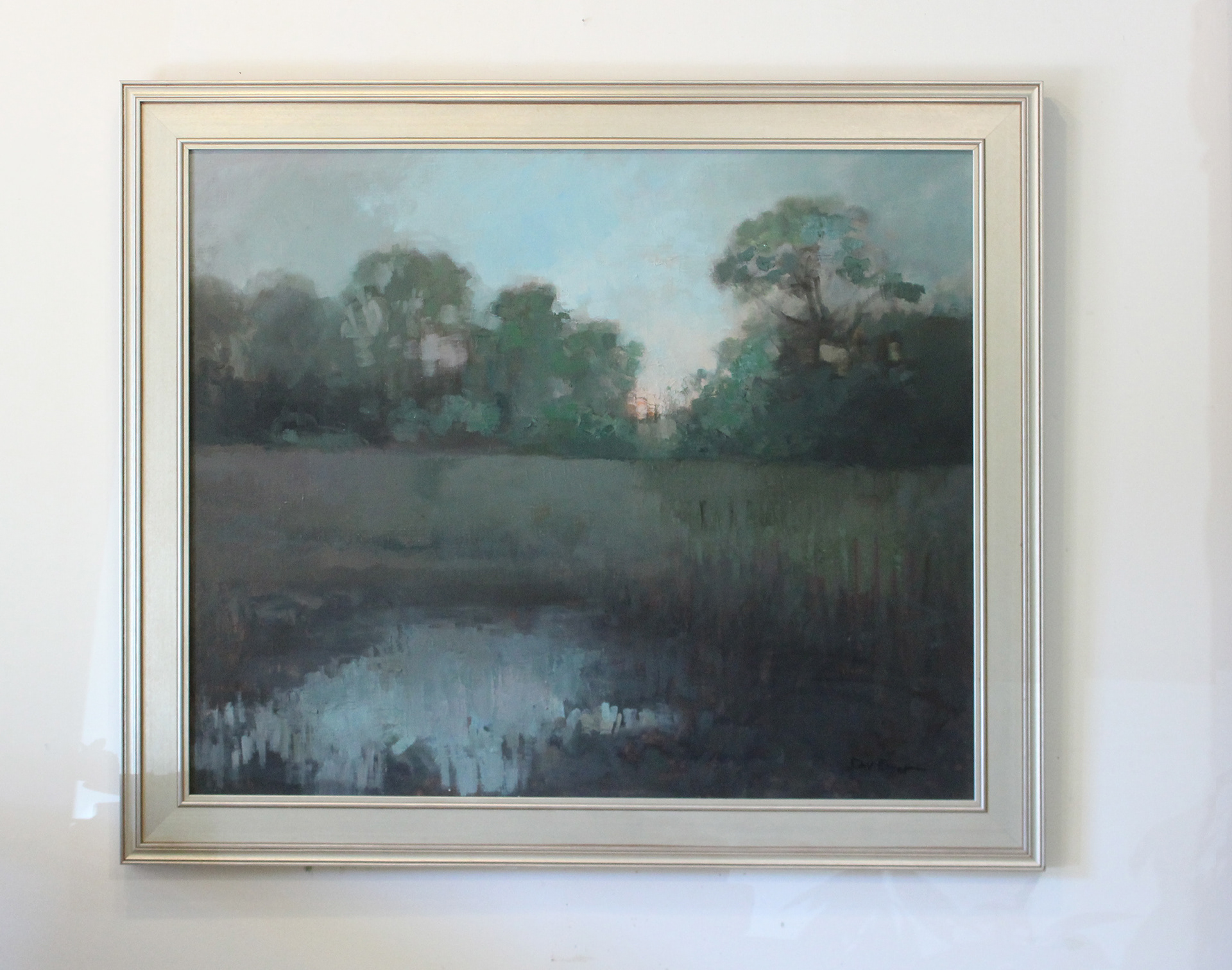 Oil on linen, 30" x 36"
The marsh when the light is cool and the shadows change by the minute.  This painting captures the fleeting day. Blink and you will miss a scene like this.  You are better off painting it with a large brush and even larger palette knives!
Music: Blonde Redhead, "23"