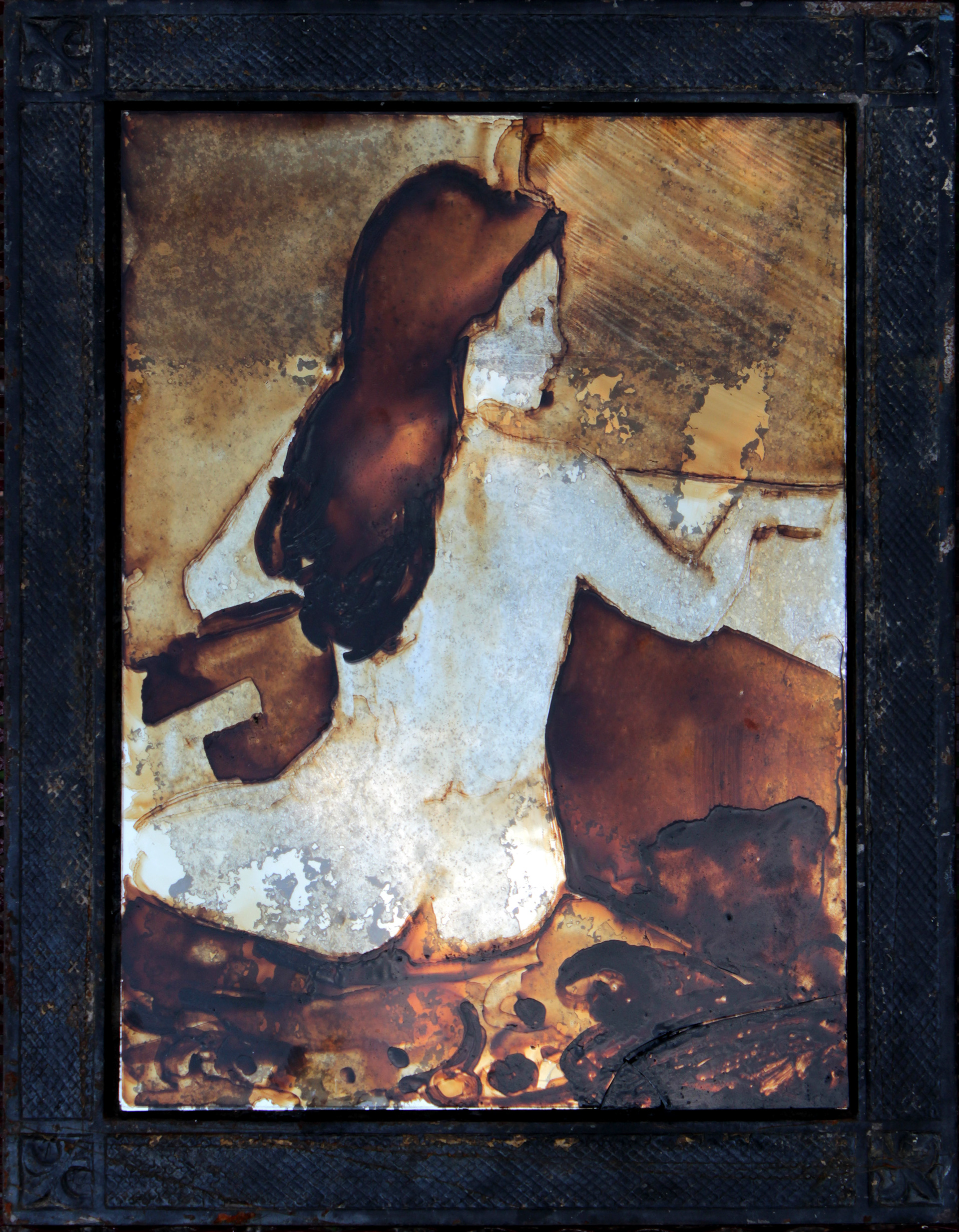 Tar on glass mounted to silver leafed mirror
Perhaps my last painting on glass.  I don't think they live long around my clumsy hands.  This was a wonderful evening of paint!  Moody and exciting.  This is the largest tar painting I have done so far, and I mounted it to a 100 year old cast iron register.  
Music:Radiohead, "The king of limbs"