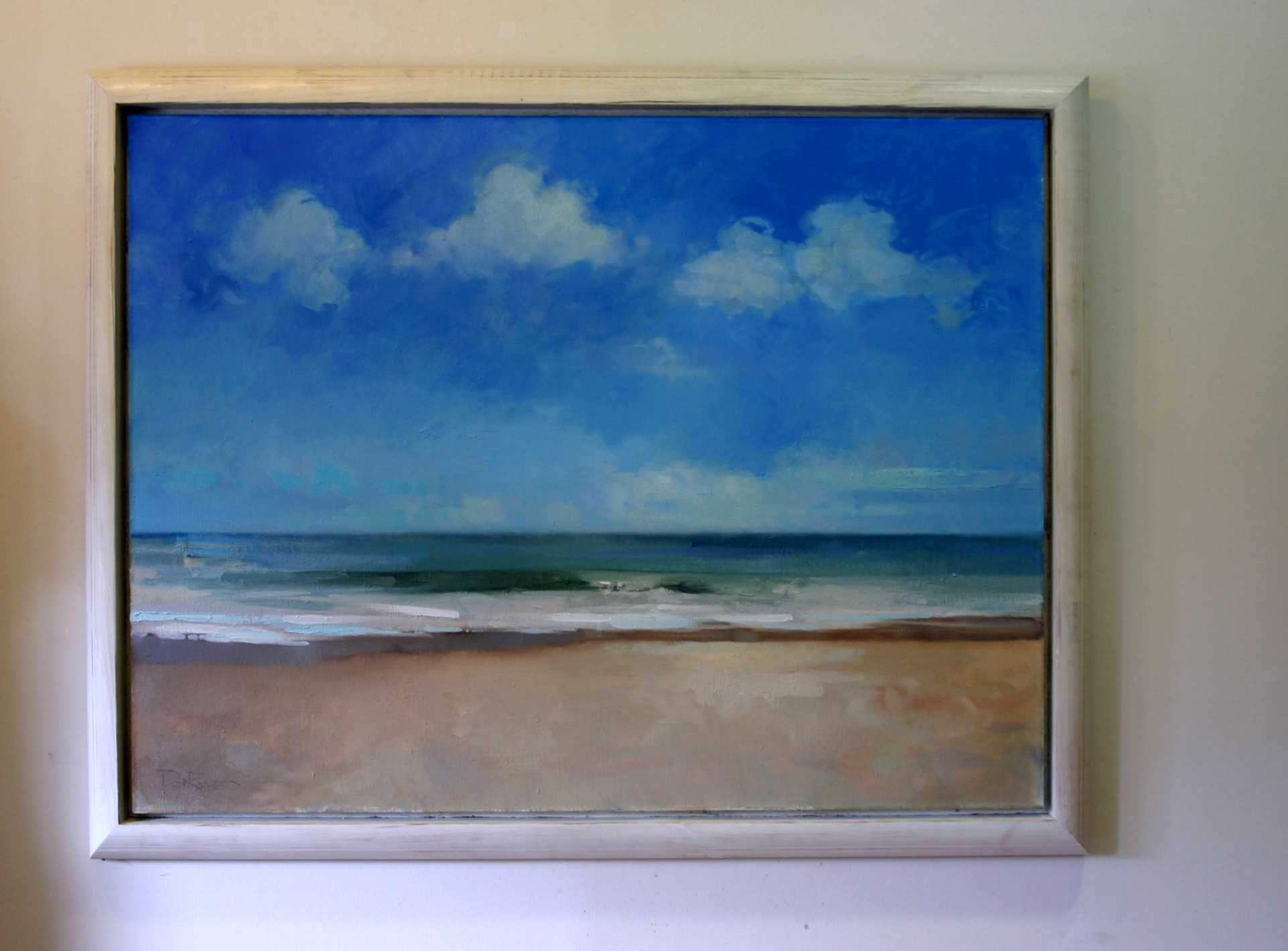 Oil on linen, 30" x 40"

This painting was commissioned from a wonderful client with a beach house in Fenwick Island.  Access to "their" beach was essential to catching both the lay and color of the beach, as well as to saturate the painter in joy.  I did drag this painting out as long as possible.  Do you have a vacation property?

Music:
Death Cab for Cutie "Codes and Keys"