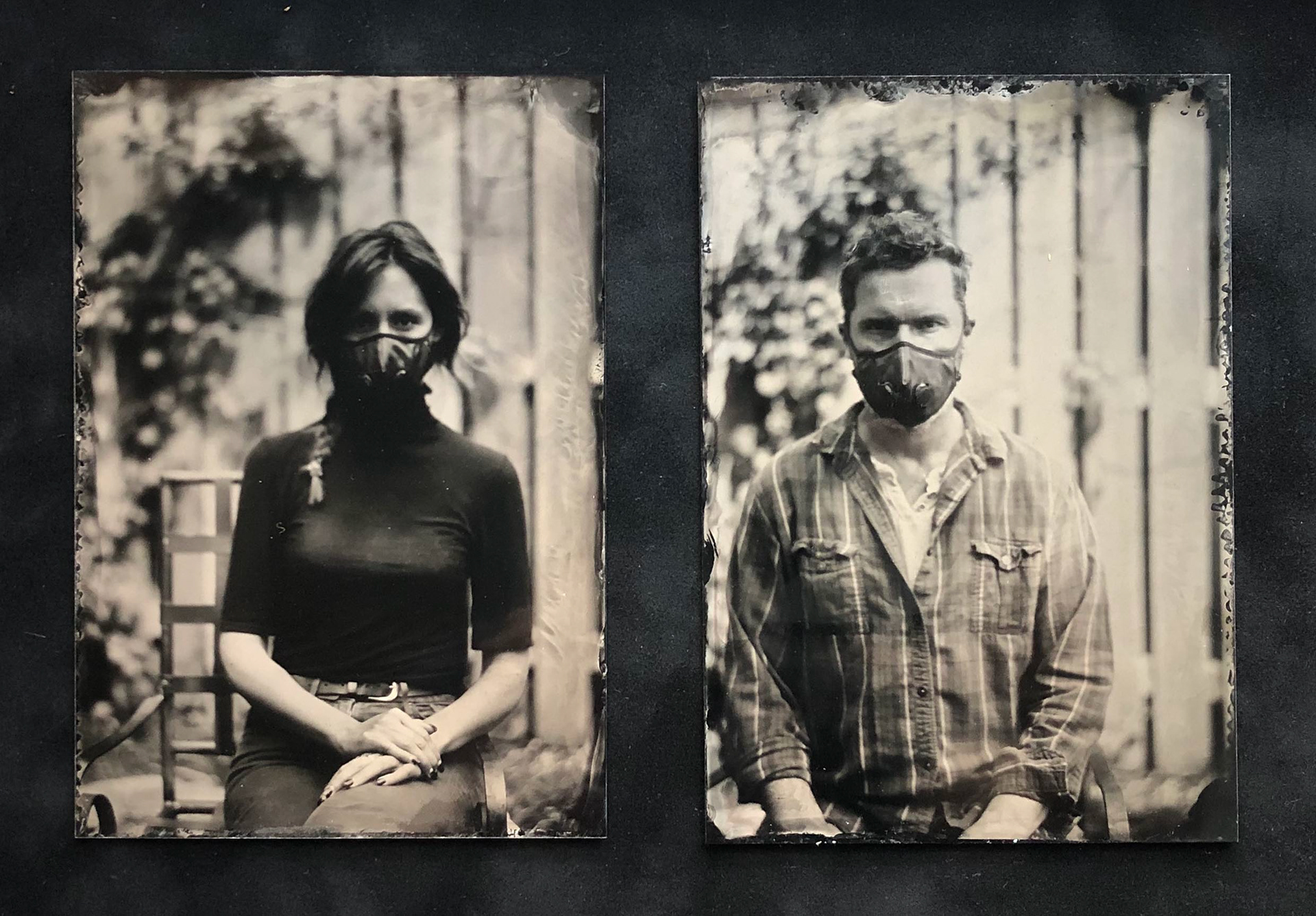 I want to show the untouched versions of ourselves, 
This lens from 1853 was created for such a moment.
Unable to edit or hide the truth, this camera captures the soul of the person and the unfiltered atmosphere of our covid-20 moment. 
I will be accepting appointments throughout the summer.
These are 100% genuine "Tintypes" shot outside my studio using collodion and silver nitrate. 
Genuine 1850's technology.