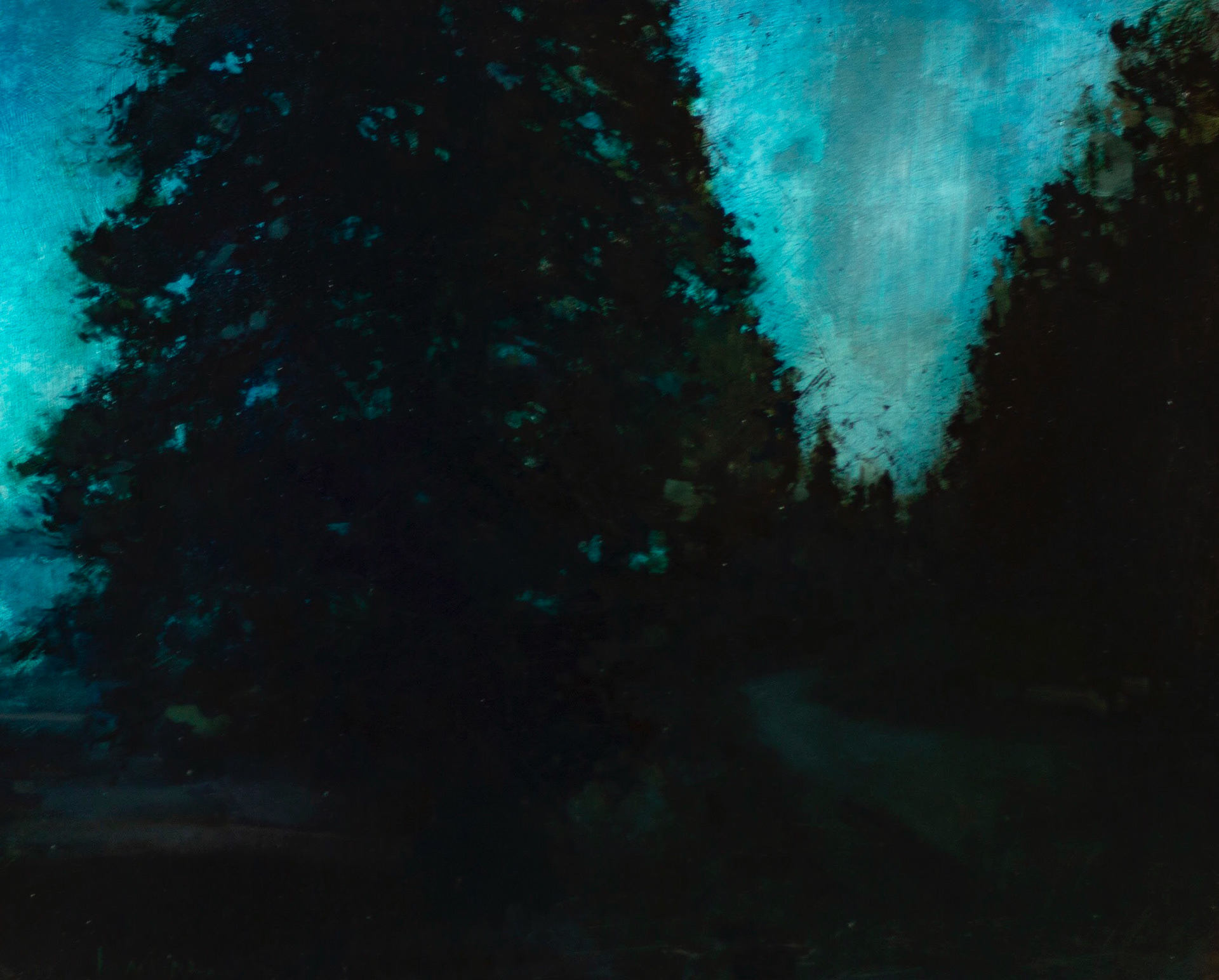 The sea breeze pushes the tree branches. The waning moon is down and the Milky Way illuminate the negative space exposing the structure of the trees and distant hills.
You are in this moment.  
Stay in this moment. Don't be a tourist. Does this night remind you of someone? Does this painting remind you of when you were there?  
This is intended to be emotional.  This is the sublime power of the night exposed for you.